ICV is the building service brand of AVK Group.
ICV offers a full range of general manual valves, balancing valves, motorized control valves, and hydraulic balancing valves for...

dedicted solutions in commercial buildings, for district cooling and heating, and for datacentres...

offering our very wide range of alll valve for HVAC, plumbing and hydraulic balancing, manual fire & safety valves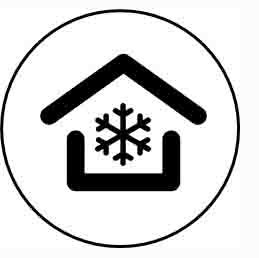 HVAC system
ICV offers a high quality dedicted range of products for water based HVAC systems in buildings - heating, ventilation, air conditioning and cooling. The range typically includes threaded valves from DN15-50 and flanged valves from DN65-600 and above. Motorized control valves i.e. series 920 or motorized butterfly valves (925/06, 925/76 etc.) are installed on the return pipes of equipment in the HVAC system (chiller, cooling tower, air handling or fresh air units and terminal equipment like fan coils to control the onemand flow of energy. The control signals of ICV's motorized valves seamlessly integrate with any building automation system or building controller. HVAC systems are closed circuit systems and balancing is therefore essential to prevent overflow or underflow and ensure energy saving. ICVs wide range of balancing valves including series 951 PICV (pressure independent motorized control valve), and series 908 balancing valves including differential pressure balancing valves, dynamic fixed flow balancing valves, and of course static/manual balancing valves etc. General valves (manual) valves are installed in large numbers throughtout the HVAC system, typically as shut-off valves i.e. series 76 butterfly valves on supply and return pipes before and after motorized control valves to allow for regular euipment maintenance and repairs without having to clear the entire system of water. This very wide series covers all needs and includes also check valves (series 903) installed after pumps to prevent backflow and damage, strainers (series 910) to sift out debris in water to prevent damage to system, flexible and expansion joints (series 911) used to prevent leakage or noise as the system expands and contracts during use and many other valves.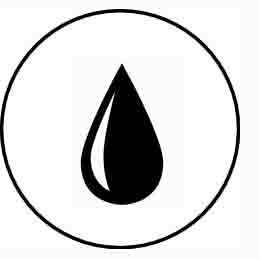 Plumbing and hydrulic balancing in buildings
ICV's manual valves covers most plumbing needs in commercialized buildings i.e. bronze valves, butterfly valves, globe valves, Y strainers etc are used throughout the plumbing system in buildings, and these types of valves are typically installed in large numbers. Hydraulic balancing is essential in the open ended plumbing systems as well. AVK's series 859 of pressure reducing valves, pressure sustaining valves, constant flow valves, float level valves, solenoid valves as well as other configurations and offeres excellent and precise control of water flows. Series 854 ball float valves, 924 water hammer arrestor, and a wide range in ICV's series 970 of hydraulic balancing valves.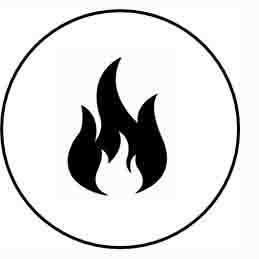 Fire safety valves
ICV delivers its wide range of general valves as well as hydraulic balancing valves for in the mechanical part of the fire safety system and is ensuring safety in water supply in countless building projects. AVK's offering also includes hydrants.