Our range of loose liner butterfly valves comprises wafer, lug, double flanged butterfly valves in DN50-1600 with a wide selection of disc and liner materials. Actuations available are lever, gearbox with hand wheel, electrical or pneumatic actuators.
The replaceable liner has a very robust construction. Its convex form and integrated lip sealings in the shaft passage ensure a tight connection with the shaft. Moreover, the special shape ensures a unique grip to the body preventing any relative liner displacement during operation. The integrated gasket faces enable easy installation between flanges.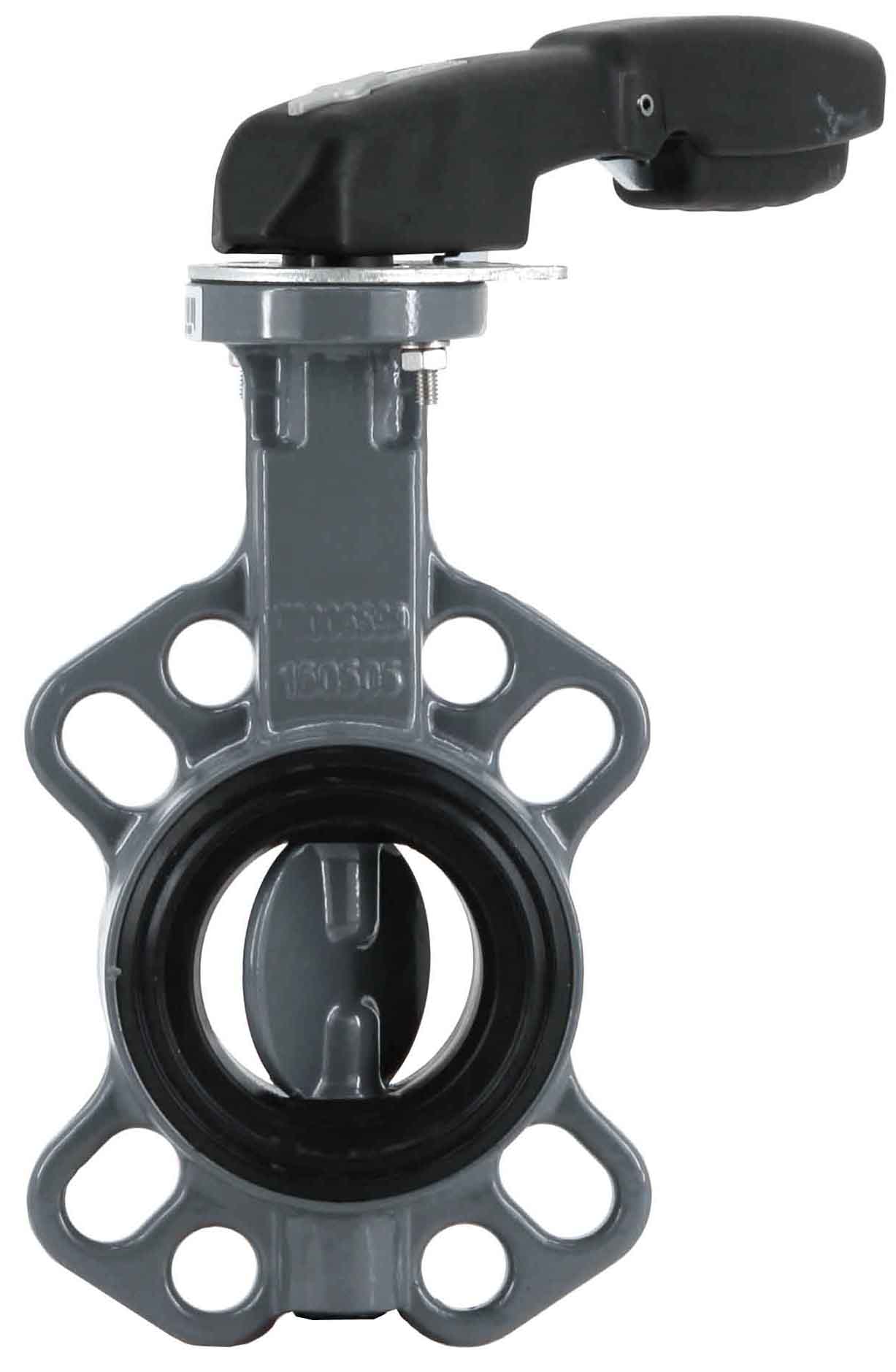 Feature summary
Stainless steel shaft with anti-blowout design and position indication

Disc of acid-resistant stainless steel with streamlined shape for optimum flow characteristics and polished edges for minimum wear of the liner

Replaceable EPDM liner with a unique design

Ductile iron body with extended neck for insulation and 200my fusion bonded epoxy coating

Long neck for temperature insulation. Mounted with dew barrier disc between valve and actuator for better anti-condensation protection

Reinforced seating area at shaft. Shaft holes dimensioned to create compression around the shaft

Integrated, profiled flange gasket

Pin less and two stub shaft design

PPOM bearings and an EPDM O-ring as backup sealing for no leakage

PTFE coated bearings at the top and bottom of the disc for low friction

The rubber ensures minimum biofilm formation which prevents contamination of the drinking water




The rubber is approved for drinking water applications

Standard range: seris 76 amd series 925
Wafer DN25-1000, lug DN25-600, U-section DN150-1600

EPDM rubber liner for drinking water (max. 70¡ãC) and wastewater/HVAC (max. 130¡ãC)

Lever, gearbox, pneumatic or electric actuator
Variants for frequent operation
Wafer DN50-400, lug DN50-400

EPDM rubber liner for wastewater aeration/HVAC (max. 130¡ãC), self-lubricating PTFE coated steel bearings and 200 ¦Ìm polyurethane coating
Applications
The centric butterfly valve with loose liner can be used for a wide range of applications within water and wastewater treatment as well as for industrial water applications.
Water: water treatment, water distribution, pumping installation, water transmission and HVAC
Wastewater treatment: aeration systems, clean sewage water, filter installations, pumping installations and membrane installations
Industrial water: cooling water and process water